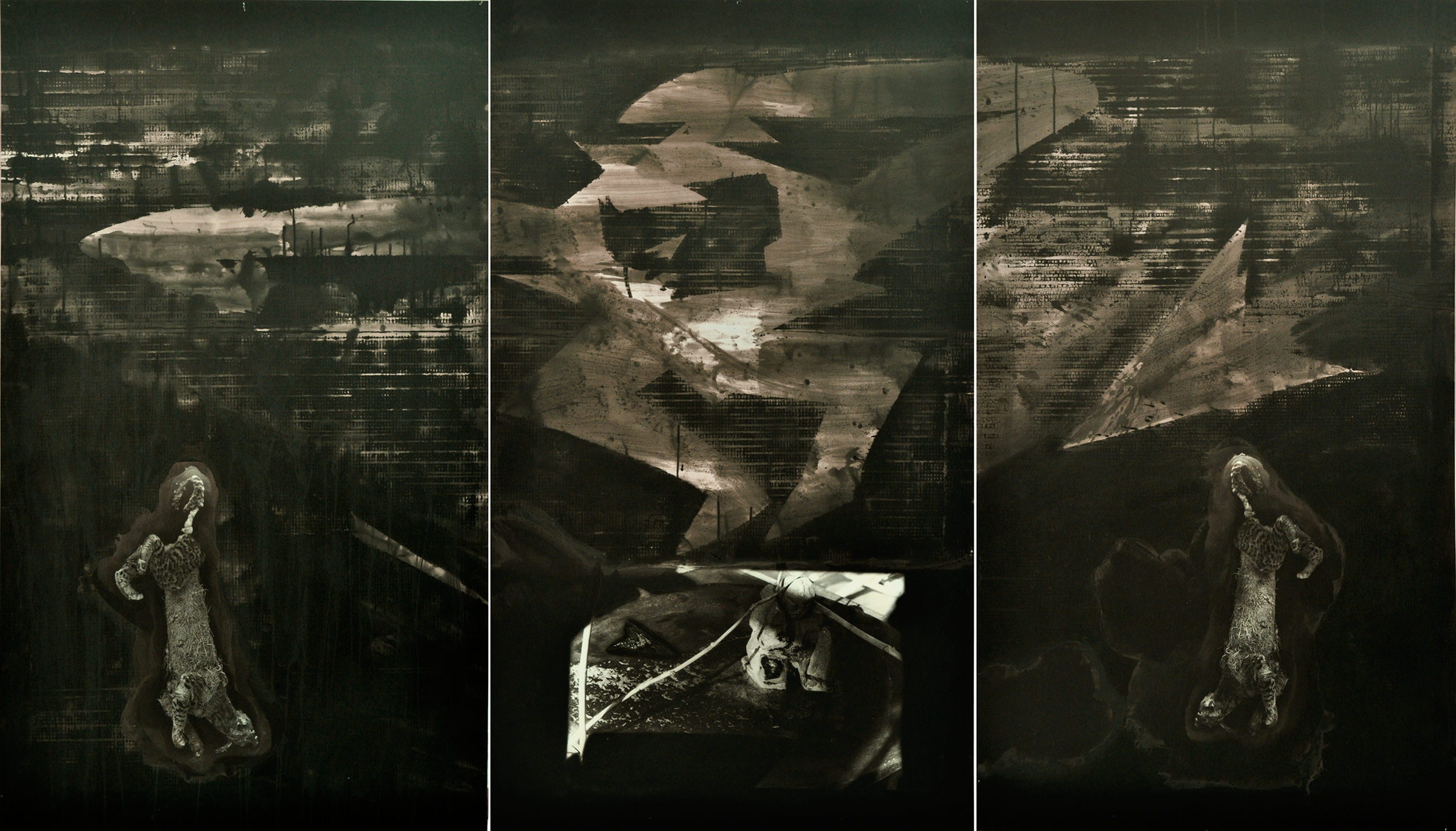 Revelado parcial
3 formatos de 197 x 107 cm c/u
1995
---
Una poderosa construcción opuesta a la naturaleza es el tema de este contacto fotográfico experimental. También aparece la fotografía de un tigrillo disecado recuperado de las basuras de la ciudad, arrojado a ellas luego de que gran parte de su piel fuese devorada por insectos.
Miguel Ángel Rojas
The Machinery, 1995
Partial development
3 prints, 6 ½ x 3 ½ ft. each
1995
---
The theme of this experimental photographic contact sheet is a powerful construction opposed to nature. It also includes a photograph of a stuffed ocelot recovered from the city dump, tossed there because much of its skin had been devoured by insects.
Miguel Ángel Rojas
Translated by Michelle Suderman